Quarter Horses, Shires and Austrailian Shepherds
We raise and offer horses and dogs with EXCESS HEART!
We are so happy that we finally have some beautiful Spring weather out here in Virginia. It was a LONG winter and seemed unusually cold. I thought that Spring would never come.
We had such a beautiful day on Sunday that we couldn't help but get our coming 2 year old Shire filly out and start her harness training. Dave and Ryan took her into a stall and introduced her to the harness. No problems there other than one tiny startle. She was born f...
Read Full Post »
So excited to welcome this little beauty to our horse ranch!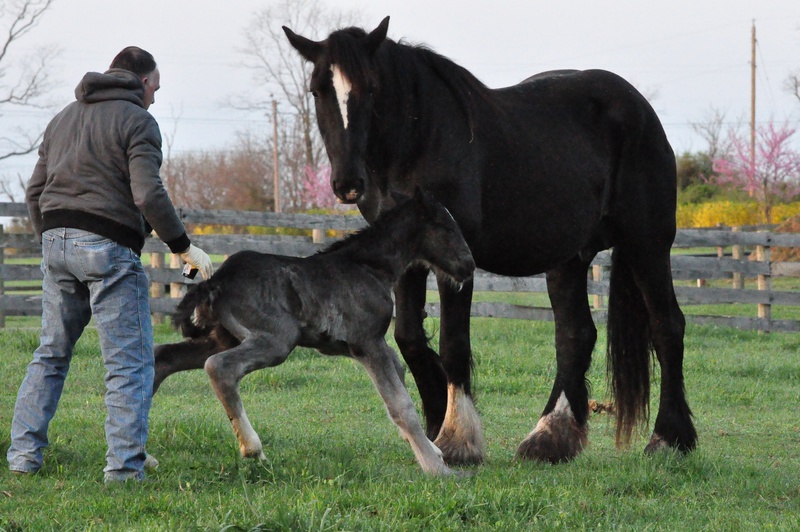 /